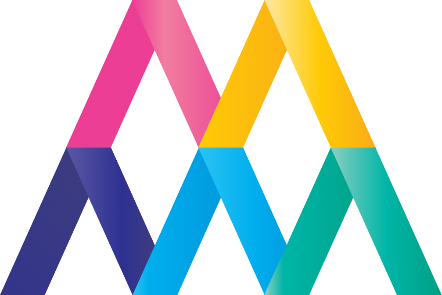 Sales Director, Cloud Contact Center Solutions - US

EXCLUSIVELY ON MEYTIER
You're in luck. This opportunity exclusively available through Meytier.
About Meytier Premier Employers
Premier Employers are industry leaders that have forged exclusive partnerships with Meytier to forward our shared mission to offset bias in hiring, and are only visible to members of the Meytier community.

EXCLUSIVELY ON MEYTIER
You're in luck. This opportunity exclusively available through Meytier.
Responsibilities:
Building and managing a healthy sales pipeline focused on driving revenue, adoption, and market penetration for Contact Center within the US market.
The ideal candidate will possess a proven track record and background that enables them to lead a sales effort that will include teaming with Sales Representatives, Solutions Architects, Sales Engineers and Partners and engagements at the CxO level with large enterprises.
The successful candidate will also possess a business background that enables them to drive an engagement and interact at the CxO/VP level, as well as a technical understanding that enables them to easily interact with developers and technical architects.
He/she should also have a demonstrated ability to think strategically and analytically about business, product, and technical challenges, with the ability to build and convey compelling value propositions and work cross-organizationally to build consensus.
Qualifications:
A minimum of 7 years of technology related sales or business development experience with direct field experience selling complex transformational technology solutions to Fortune 5000 companies. In addition, a bachelor's degree in engineering, computer science or MIS is a plus.
Prior experience working within the Software/Infrastructure/Platform/Contact Center (SaaS, IaaS, PaaS, CCaaS) space
Experience with Amazon Connect preferred but not required
Proven successful experience in closing complex software solutions
Excellent presentation and executive engagement skills
Excellent negotiation skills
A self-starter that can thrive in a fast paced, team environment
Strong leadership capabilities
Has a strong drive for results
Strong engagement and communication skills
Consultative selling experience
Can collaborate and influence in a "win as a team" environment.
{"group":"Organization","title":"Sales Director, Cloud Contact Center Solutions - US","endDate":"2022-12-14T12:20:24.831Z","isDraft":false,"jobType":"Full Time","job_url":"560-concentrix-catalyst-sales-director-cloud-contact-center-solutions-us","clientId":"35","location":[{"lat":37.09024,"lon":-95.712891,"zip":"","city":"","text":"United States","state":"","country":"United States","is_city":false,"is_state":false,"is_country":true,"state_code":"","countryCode":"US","isLocationSet":true,"isLocationResolved":true}],"maxSalary":"","minSalary":"","startDate":"2022-12-14T12:20:24.831Z","currencyIn":"USD","hiringSPOC":"","onBehalfOf":"61","companyName":"Meytier","description":"<p><strong>Responsibilities:</strong></p><ul><li>Building and managing a healthy sales pipeline focused on driving revenue, adoption, and market penetration for Contact Center within the US market.</li><li>The ideal candidate will possess a proven track record and background that enables them to lead a sales effort that will include teaming with Sales Representatives, Solutions Architects, Sales Engineers and Partners and engagements at the CxO level with large enterprises.</li><li>The successful candidate will also possess a business background that enables them to drive an engagement and interact at the CxO/VP level, as well as a technical understanding that enables them to easily interact with developers and technical architects.</li><li>He/she should also have a demonstrated ability to think strategically and analytically about business, product, and technical challenges, with the ability to build and convey compelling value propositions and work cross-organizationally to build consensus.</li></ul><p><br></p><p><strong>Qualifications:</strong></p><ul><li>A minimum of 7 years of technology related sales or business development experience with direct field experience selling complex transformational technology solutions to Fortune 5000 companies. In addition, a bachelor's degree in engineering, computer science or MIS is a plus.</li><li>Prior experience working within the Software/Infrastructure/Platform/Contact Center (SaaS, IaaS, PaaS, CCaaS) space</li><li>Experience with Amazon Connect preferred but not required</li><li>Proven successful experience in closing complex software solutions</li><li>Excellent presentation and executive engagement skills</li><li>Excellent negotiation skills</li><li>A self-starter that can thrive in a fast paced, team environment</li><li>Strong leadership capabilities</li><li>Has a strong drive for results</li><li>Strong engagement and communication skills</li><li>Consultative selling experience</li><li>Can collaborate and influence in a "win as a team" environment.</li></ul>","isHybridJob":false,"isRemoteJob":true,"dateRecieved":"20211019000000","exclusiveJob":false,"isJDVerified":true,"hiringManager":"","maxExperience":"12","minExperience":"7","isOnPremiseJob":false,"onBehalfOfName":"Concentrix Catalyst","otherlocations":[],"experienceLevel":"Director","annotationStatus":1,"maxSeniorityLevel":8,"minSeniorityLevel":6,"otherJobReference":"","sharpenedJobTitle":"Sales Director, Cloud Contact Center Solutions - US","portalLocationDisplay":"United States or Remote","educationQualification":"","expertise_coreskill_or_product":["Sales","Business Development"],"expertise_functional_area_hiring_team":"","job_id":"560"}