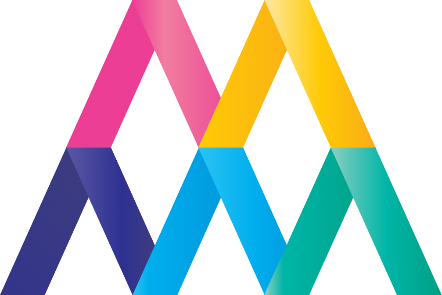 Associate / Junior
|
In Office / Remote

EXCLUSIVELY ON MEYTIER
You're in luck. This opportunity exclusively available through Meytier.
About Meytier Premier Employers
Premier Employers are industry leaders that have forged exclusive partnerships with Meytier to forward our shared mission to offset bias in hiring, and are only visible to members of the Meytier community.

EXCLUSIVELY ON MEYTIER
You're in luck. This opportunity exclusively available through Meytier.
Cohere Health is illuminating healthcare for patients, their doctors, and all those who are important in a patient's healthcare experience, both in and out of the doctors office. Founded in August, 2019, we are obsessed with eliminating wasteful friction patients and doctors experience in areas that have nothing to do with health and treatment, particularly for diagnoses that require expensive procedures or medications. To that end, we build software that is expressly designed to ensure the appropriate plan of care is understood and expeditiously approved, so that patients and doctors can focus on health, rather than payment or administrative hassles.
We are looking for innovative and creative individuals who seize opportunities to uncover hidden drivers, impacts, and key influences to support our product, leadership and clinical teams by applying optimization and statistical methods on a variety of data. You will work closely with the clinical program and product teams to support decision-making and will dig into a wide range of strategic and clinical problems.
Key Responsibilities:
Play a key role in gathering business requirements, using them for product analysis and uncovering actionable insights, and writing technical requirements; using a variety of analytic tools
Perform in-depth analysis of healthcare data coupled with data from product and other sources to independently design, develop, and deliver analytic deliverables that meet quality, cost and service objectives
Leveraging data from various sources, e.g., eligibility, medical, pharmacy claims, and data submitted by providers via the prior authorization process, working with Clinical Programs to analyze and simulate expected impact and ROI, e.g., medical expense, administrative cost, improved quality and outcomes
Present information using data visualization techniques and propose solutions and strategies to business challenges
Desired Profile:
3+ years analytical experience at company where health outcomes were critical to the mission, preferably a healthcare analytics company or
population health organization
Proficient in current modeling approaches, standard scientific methods for intervention based analysis, trend identification, and data analytics
Strong experience using a variety of data mining/data analysis methods, utilizing a variety of analytic tools, building and implementing models, creating algorithms and running simulations
Experience with programming languages (Python, R, PySpark, Scala and/or Spark SQL)
Strong interest and understanding of EMR data, Claims and SDOH data
Experience with data visualization tools such as Tableau and Kibana, preferred
Bachelor's or Master's degree in STEM, public health, biostatistics, economics, or other related field
{"group":"Organization","title":"Data Scientist - US","zohoId":"557706000016996169","endDate":"2022-11-09T07:36:03.604Z","isDraft":false,"jobType":"Full Time","job_url":"494-cohere-health-data-scientist-us","clientId":"35","location":[{"lat":37.09024,"lon":-95.712891,"zip":"","city":"","text":"USA","state":"","country":"United States","is_city":false,"is_state":false,"is_country":true,"state_code":"","countryCode":"US","isLocationSet":true,"isLocationResolved":true}],"maxSalary":null,"minSalary":null,"questions":[],"startDate":"2022-11-09T07:36:03.604Z","onBehalfOf":"53","companyName":"Meytier","description":"<p class=\"ql-align-justify\">Cohere Health is illuminating healthcare for patients, their doctors, and all those who are important in a patient's healthcare experience, both in and out of the doctors office. Founded in August, 2019, we are obsessed with eliminating wasteful friction patients and doctors experience in areas that have nothing to do with health and treatment, particularly for diagnoses that require expensive procedures or medications. To that end, we build software that is expressly designed to ensure the appropriate plan of care is understood and expeditiously approved, so that patients and doctors can focus on health, rather than payment or administrative hassles.</p><p class=\"ql-align-justify\"><br></p><p class=\"ql-align-justify\">We are looking for innovative and creative individuals who seize opportunities to uncover hidden drivers, impacts, and key influences to support our product, leadership and clinical teams by applying optimization and statistical methods on a variety of data. You will work closely with the clinical program and product teams to support decision-making and will dig into a wide range of strategic and clinical problems.</p><p class=\"ql-align-justify\"><br></p><p class=\"ql-align-justify\"><strong>Key Responsibilities:</strong></p><ul><li class=\"ql-align-justify\">Play a key role in gathering business requirements, using them for product analysis and uncovering actionable insights, and writing technical requirements; using a variety of analytic tools</li><li class=\"ql-align-justify\">Perform in-depth analysis of healthcare data coupled with data from product and other sources to independently design, develop, and deliver analytic deliverables that meet quality, cost and service objectives</li><li class=\"ql-align-justify\">Leveraging data from various sources, e.g., eligibility, medical, pharmacy claims, and data submitted by providers via the prior authorization process, working with Clinical Programs to analyze and simulate expected impact and ROI, e.g., medical expense, administrative cost, improved quality and outcomes</li><li class=\"ql-align-justify\">Present information using data visualization techniques and propose solutions and strategies to business challenges</li></ul><p class=\"ql-align-justify\"><strong>Desired Profile:</strong></p><ul><li class=\"ql-align-justify\">3+ years analytical experience at company where health outcomes were critical to the mission, preferably a healthcare analytics company or </li><li class=\"ql-align-justify\">population health organization</li><li class=\"ql-align-justify\">Proficient in current modeling approaches, standard scientific methods for intervention based analysis, trend identification, and data analytics</li><li class=\"ql-align-justify\">Strong experience using a variety of data mining/data analysis methods, utilizing a variety of analytic tools, building and implementing models, creating algorithms and running simulations</li><li class=\"ql-align-justify\">Experience with programming languages (Python, R, PySpark, Scala and/or Spark SQL)</li><li class=\"ql-align-justify\">Strong interest and understanding of EMR data, Claims and SDOH data</li><li class=\"ql-align-justify\">Experience with data visualization tools such as Tableau and Kibana, preferred</li><li class=\"ql-align-justify\">Bachelor's or Master's degree in STEM, public health, biostatistics, economics, or other related field</li></ul><p class=\"ql-align-justify\"><br></p>","isRemoteJob":true,"jobCatagories":[],"maxExperience":"7","minExperience":"3","isOnPremiseJob":true,"onBehalfOfName":"Cohere Health","otherlocations":[],"experienceLevel":"Associate / Junior","numberOfOpenings":"1","maxSeniorityLevel":4,"minSeniorityLevel":2,"otherJobReference":null,"sharpenedJobTitle":"Data Scientist - US","growthOppurtunities":[],"portalLocationDisplay":"Anywhere in the US","expertise_coreskill_or_product":["Other"],"job_id":"494"}